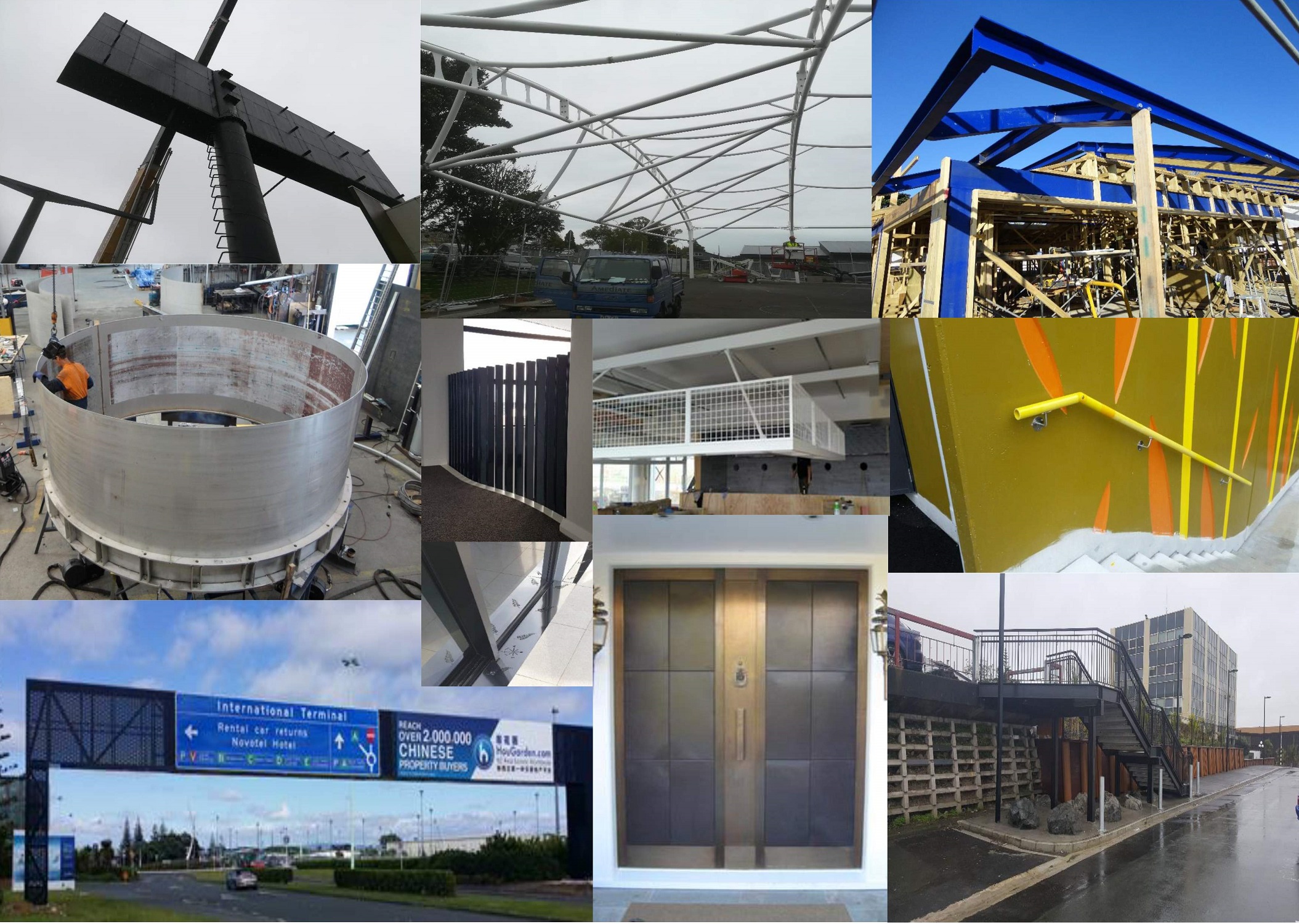 We Can Handle All Kinds of Fabrication
Metal fabrication projects need to be handled by skilled experts, with a proven track record. If you need ladders, fencing, or any kind of fabricated fitting constructed and installed, it needs to be safe and of high quality. We can provide top level fabricated fittings in a variety of materials. Aluminium and stainless steel are not our main materials, but our expertise can cover these where possible and this also extends to wood and plastic, where necessary. The photos on our website give a good indication of the types of projects we have successfully undertaken in the recent past.

Our reputation extends beyond our home city of Auckland, and we have successfully carried out installations and fittings across New Zealand, as well as in Tahiti. We have worked on a variety of different sites, completing work in venues as diverse as hairdressing salons right through to industrial factories. The customer testimonials on the website provide ample evidence of our abilities.

In addition to our testimonials, we also provide photographs of some of our completed projects. These help to show the sheer range of work we can carry out, as well as the diverse locations in which we have undertaken projects. All of our employers also carry site safe certification, and have up-to-date welding tickets. Skills and safety are never an issue on any of our worksites.

If you are in doubt about any of our credentials, then take a quick look at the list of our major clients. With work carried out for the likes of Downer, Team Emirates, Vodafone and Spark, we have an extensive and reputable list of satisfied, high-profile clients. If you think that we can offer you the quality you need, then do not hesitate to get in touch. We can be reached via the contact page on this website.