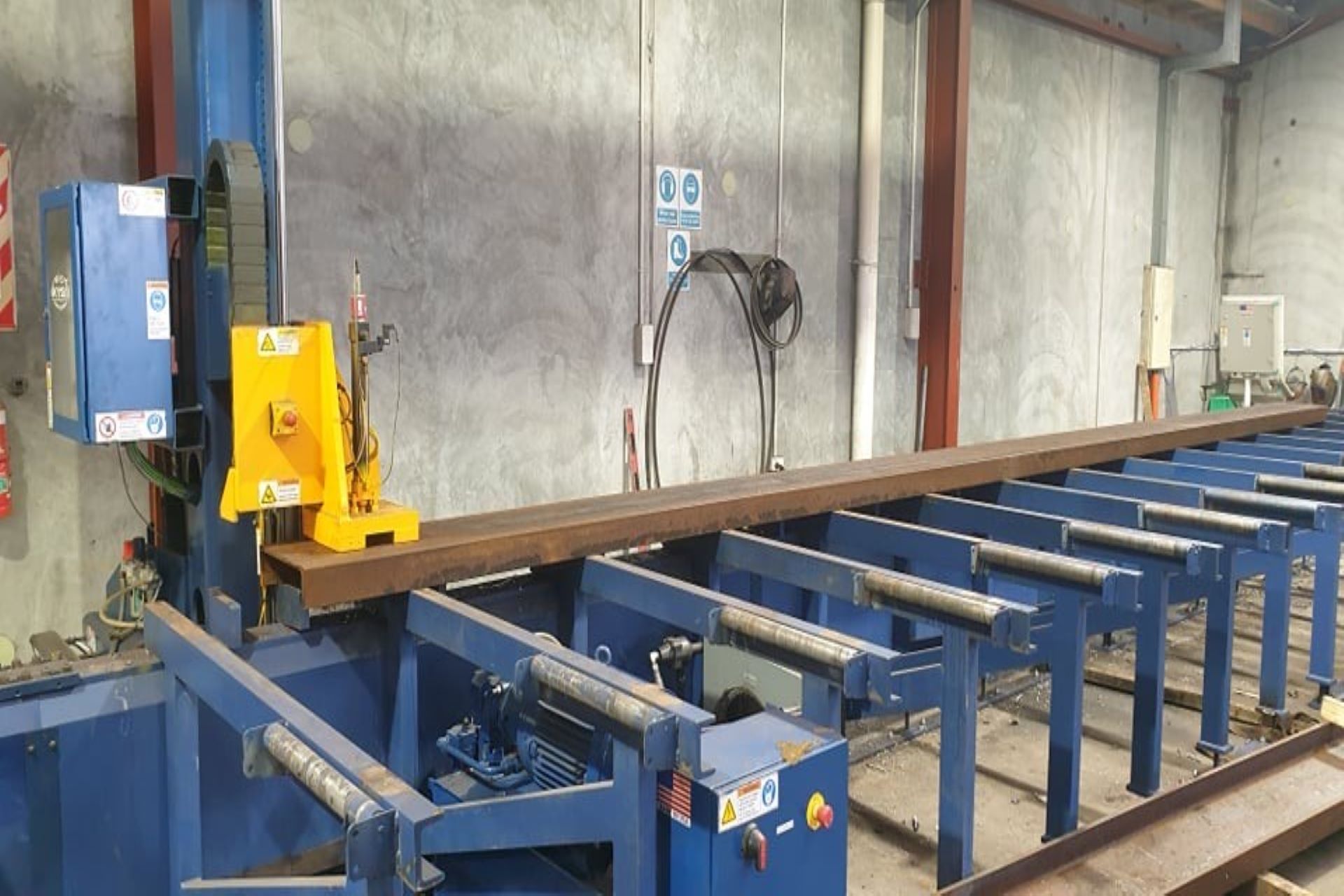 CNC Beamline Drilling
We now offer a beam line drilling service. Please get in touch for a obligation free quote!
Call Ken on 021 725609

Main Characteristics of our machine:
· Eliminates manual layout and drilling
· Provides exceptional accuracy of hole placement, eliminating costly field modifications
· Fully automatic drilling cycle

Profile size from 40mm to 1000mm x 1000mm up to 18m
Maximum drill diameter 40mm
Material thickness limited only by drill length with through-the-tool coolant system

· Beams up to 1000mm high (rolled or fabricated)
· Angles, channels and T sections
· Flat bars
· Plates up to 1000mm wide
· Girders
· Tapered beams or other unequal sections
· Tubes
· Rails
· Truck frames, rail car frames, etc.